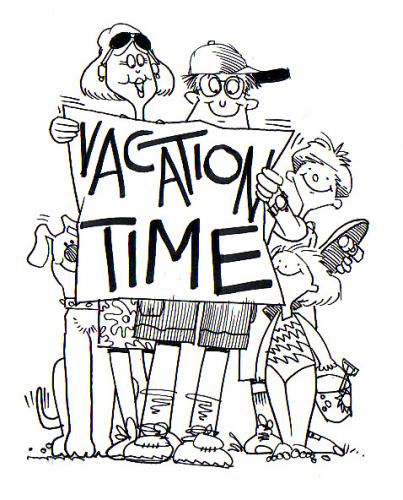 Summer break is a great time to unwind and relax, to catch up with family and friends, to go on a holiday and basically just chill(ie if you can in the hot weather). And for kids its no different, it simply means enjoyment and fun. But its also that time of the year when there is a substantial learning loss. So how do we get the kids to engage in some constructive learning without making them feel like the kid below?
I have listed 5 great activities that you can do at home with your little kiddos to revise/revisit/introduce the alphabet without making your kids feel that they are studying.
They are all hand-on activities which would hardly consume your child's valuable break yet provide the learning which would give them a head start when school reopens.
1)
DOWNLOAD
this freebie and see if your child can place letters in an order. You only need a set of magnetic letters for this activity.
2)
GRAB
this alphabet game and let your child turn into a little letter detective. You require a dice to play this game.
3) Let your child observe things around his/her environment and go on a letter scavenger hunt.
You only require a printer to print the scavenger hunt sheet. ;)
Find the sheet
HERE
.
4) Engage your little artist/scientist/naturalist leaner by using the activities given below. They are based on multiple intelligence's and cater to a wide variety of learners. Click on the
LINK
to read more about them.
5) Get these
ALPHABET CARDS
from my TPT Store and help your child practice letter formations and identify beginning sounds in words.
These 5 power packed ideas are sure to get your sweet cupcakes excited about the alphabet. So what are you waiting for ? Go ahead, download and have lots of fun!